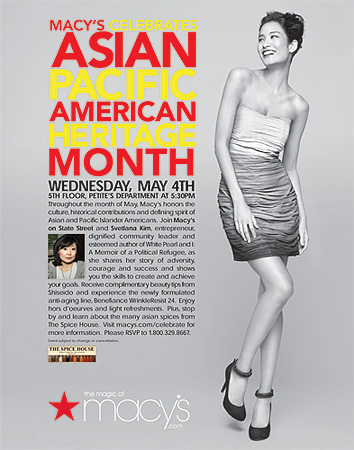 MACY'S Celebrates Asian Pacific American Heritage Month

Svetlana Kim was part of this multi-cultural event hosted by Macy's.  Her participation was highlighted in the New York Times and the Washington Post.  Click the newspaper mastheads  below to see the actual newspaper pages.


---

Diversity Best Practices
May 5, 2011 … NEW YORK– A history of achievement, drive and excellence will be celebrated this May at Macy's. The event  celebrates Asian-Pacific Heritage Month and events will consist of special shows, presentations by Svetlana Kim and held at 7 of their Macy's locations.  Sponsors include The New York Times Company, OfficeMax and WellPoint.
Read the Article on the Diversity Best Practices Website
---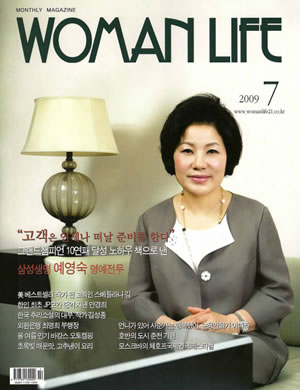 Featured in Woman Life (Korean  Magazine)
July 2009    Click the magazine cover image to view complete article in Korean Language.
---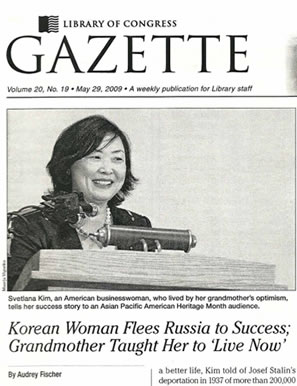 Featured in Library of Congress Gazette:
Korean Woman Flees Russia to Success May 29 2009, Vol 20, Issue 19
Click the cover image to read the article
---
Pamala Oslies from Aura Colors featured Svetlana Kim on her radio show.  You can listen to the interview by registering on the site. Current members can just login.    More about the show.